TrueCombat

is a tactical-teamplay oriented, modern-world combat simulation modification for the Quake III, Enemy Territory & Call of Duty 4 engines. More...
Round 2 - All Bets Are Off!
Sunday 13 September 2009 @ 21:30 EDT
The 'Off Week Elimination Matches' have been played! Congratulations to Belgium/Netherlands and Hungary for fighting their way into Round 2! ...

ALL BETS ARE OFF!



We - the admins in NCLand - like to think that this is when the real tournament begins. The weaker/inactive teams have been weeded out in Round 1 to make room for some serious competition this round!

As you can see on the Schedule page, Round 2 holds some pretty interesting matches!

This round also introduces 5 custom maps into schedule rotation. See which maps are played - and when - on the Schedule page.

For more information regarding the "Round 2 - All Bets are Off" stage in NC09, visit the Structure page.



Prediction League

I'm almost certain Pus]{a and SnaKeS3K must be cheating somehow (hehe) because they aren't budging from their #1 and #2 spots! Noooo!

New standings have been tabulated after the OW matches. See where you rank and predict Week 4's matches at the Prediction League site.

Prediction leaders after the OW are:

Pus]{a
SnaKeS3K
Bully
Tug@
>ICE<


Round 1 Stats

Courtesy of Dr. Falco (merlin1991), we have stats for the entire period of Round 1.

You can view these, weekly stats, and individual match stats by visiting the NC09 stats home: ncstats.tcelite.com

Without giving anything away... woohoo d3im0s :P



Week 4 Matches

Just a reminder to all that the NC week begins on Monday and ends on Sunday. Please don't schedule your match for the following week. If you are having trouble arranging a match, please inform the admin staff prior to the Wednesday night match submission deadline.

The matches scheduled for this week are:





Have a great Week 4! :)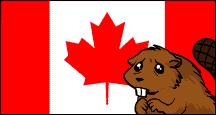 Good game's to Canada, Europe and Spain! Sad to see you guys go :(

Posted by Diane
Team Terminator

Category: NC09


Popular TC Versions
Most Read News